Practical information
 How do I get to The Escape Lab' ?
The Lab's address is 21 rue du Sentier 75002 Paris. You can get there by metro.
Metro 3 : sentier;
Metro 8 et 9 : Grands Boulevards;
Metro 8 et 9 : Bonne nouvelle;
You can also get there by car: (be careful, difficult traffic and limited space in the area, allow extra time)
Zen park – 41 rue du sentier (on reservation);
Rex atrium – 5/7 Rue du Faubourg Poissonnière;
Indigo Bourse – Rue Vivienne;
 Do you have access for people with reduced mobility?
Yes, we have an elevator that allows people with reduced mobility to access the rooms. But some of them are not adapted or require support. Please contact our team to define the room that would best suit the situation.
Prices
What are the prices?
The price per player is defined by each brand and currently varies from 28 to 32 euros including VAT depending on the game.
ALMA
SECURITY POST
ECLIPSE VR4D

28€

32€

30€

POWERSTATION
BLACK MAGIC
NEUROLINK
ECHO SQUAD

28€

28€ / 42€²

28€

32€
* (2) Rate per person if only 2 players


In case of cancellation or modification?
You can reschedule your session without charge up to 10 days in advance.
After this period, your session cannot be modified.
In accordance with article 221-28 of the French Consumer Code, no reservation may be cancelled or refunded except in the event of cancellation by THE ESCAPE LAB SAS.
You can add players (payment on site) within the limit of the number of players per room.
We cannot refund an order, we recommend that you book for players who have confirmed their arrival.

Consult the general terms and conditions of sale
Build your team
Can we play alone?
We don't currently have any Escape Rooms that can be played alone.

What is the maximum number of players?
If we calculate correctly, The Escape LAB Paris has a capacity of 77 players simultaneously (Allow about 1H30 on site)
Companies: up to 150 people, we offer a rotation of activities for about 3H30

What is the minimum and maximum age?

The minimum age is specified on each game, as an indication the escape game is not recommended under 12 years old and there is no maximum age.
Your events at l'Escape Lab'
How to book for a group?
A reservation for a group (more than 15 people) is made via request for a quote.
What services do you offer for the organisation of events?
For your events organised at the Escape Lab', we offer many services such as:
Rental of meeting rooms
Cocktail Room Rentals
Breakfast / Catering / Buffet
Beverages & snacks
HR Workshop
How long can we reserve a space?
The duration of a space reservation can range from 1 hour to 1 week.
Will we all be together?
YES. The LAB is more than 1300 m² at your disposal. All games and private spaces are in the same place.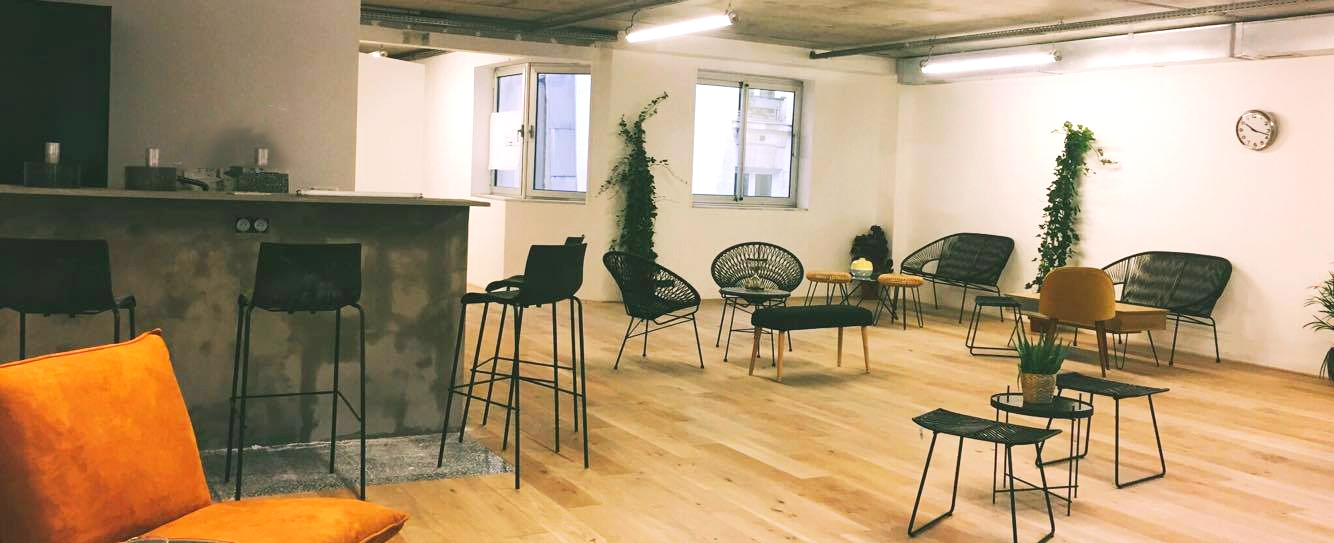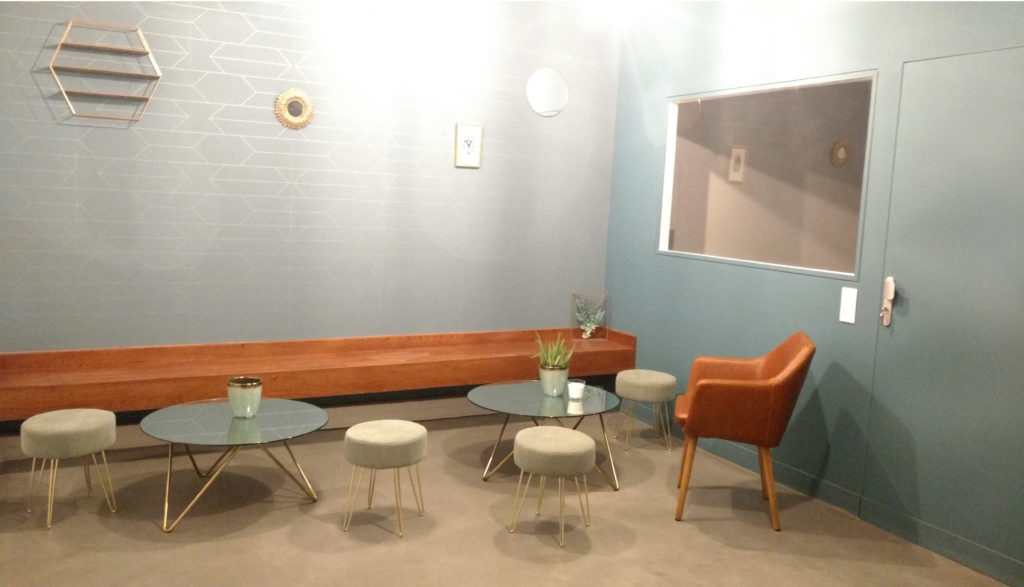 Reservation
Can I book directly on the internet?
You can book your Escape Game directly via our website: https://escapelab-paris2.4escape.io/booking/
Can I book by phone?
It is possible to book by phone with our agents.

How to request a quote?



You can request a quote by:

How do I pay for my quote?
You can pay your quote either by credit card or bank transfer.

Can I change a reservation?
Regarding the change, it is impossible to reduce the number of people but you have the possibility to increase the number of participants according to the capacity of the room. You can also change rooms within the limit of available rooms and within a maximum of 10 days before the session.
Course of the game
How long in advance can we arrive and how long does a game last?
You don't have to arrive early. All you have to do is be on time and all together. The playing time varies according to the rooms. On average, you spend 1h30 at the Escape Lab'. The duration is specified on the description sheet of each room.

How are we prepared and how are we accompanied?
The Escape Game requires no physical or mental preparation, only a brief will be given at the beginning of the game. Only your group plays inside the room. A facilitator will still follow your team via video surveillance.
One of the participants cannot come or is late. What should we do?
For the sake of organisation and game time, a participant who is more than 10 minutes late will not be able to play the Escape Game.

Can we come the same day with an extra player?
Within the capacity of the room, it will be possible to add an additional player. You will have to present yourself with the player(s) on the day of the Escape Game. Payment will be made on site.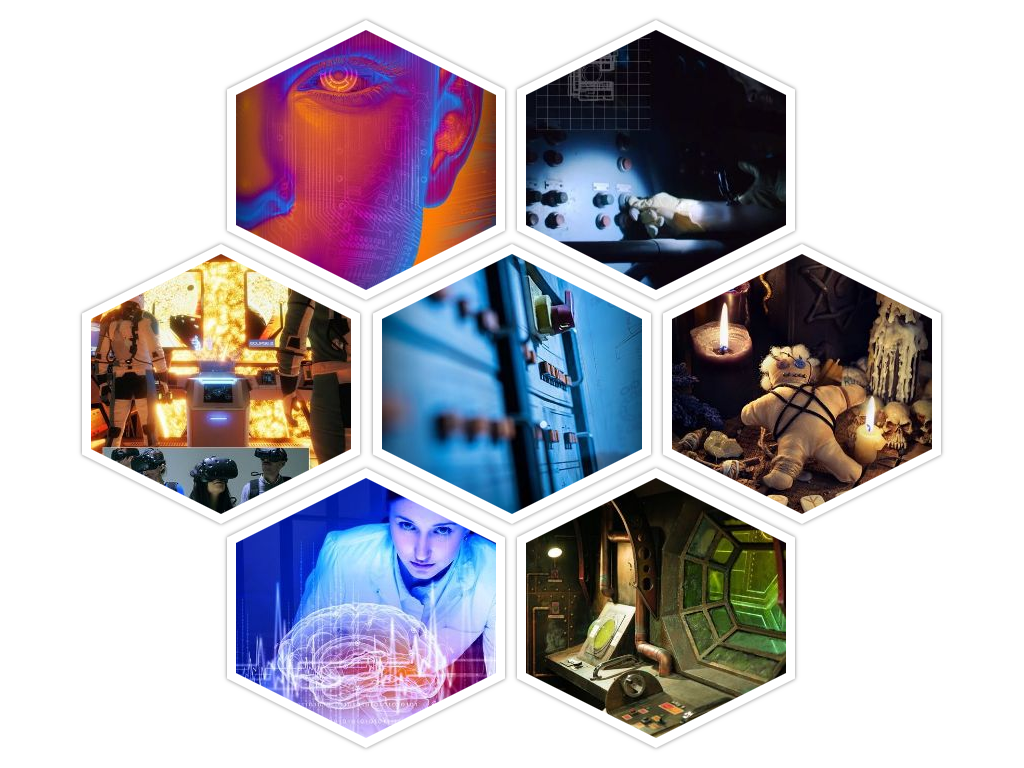 Choice of game
Which room is suitable for my child?
The Escape Game can be played with the family, children accompanied by parents are allowed.
Due to the complexity of the puzzles, we do not recommend the game for children under 12 years of age. The minimum age is specified on the description sheet of each room or is 12 years old accompanied or from 16 years old alone.
Do you have rooms in a language other than French?
We currently have 6 topics in English:
ALMA Threat 3.0
Base B423 – Security Post
Base B423 – Power Station
Eclipse VR 4D
Neuro-Link Experience
What are the difficulty levels?
There are many difficulty levels adapted to all types of participants. The difficulty level is specified on the description sheet of each room.
How many rooms do you have?
You can see all the rooms available on the website: https://www.escapelab.fr/en/
General questions
What is an Escape Game?



An Escape Game is a game you play as a team, in a room. There are sets, puzzles and a mission to succeed, or not... Communication, team cohesion and reflections are necessary to achieve this. See definition on www.wescape.fr
What is The Escape LAB' ?
The Escape LAB' is a multi-brand complex of 1300 m2 with more than 15 French Escape Game creators. We have:
600 m² reserved for Escape Games

300 m² areas that can be privatised

200 m² puzzle workshops

For more information, please visit our website: https://www.escapelab.fr/en/
Safety and security
For what kind of people are Escape Games not recommended?
Except Eclipse VR 4D which may not be suitable for people with epilepsy or disabilities as well as children and pregnant women, the other Escape Rooms are suitable for all types of people.
Are we filmed and are we allowed to film?
For security reasons, the rooms are filmed but not recorded.
It is strictly forbidden to take pictures or videos inside the rooms on pain of exclusion.

Are we really locked in a room?
All our rooms meet safety standards and have emergency exits.